Upcoming Events
Events Search and Views Navigation
Jan 2021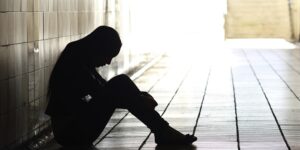 Whether you're the parent of teens who spend lots of time online or you're a community member who wants to learn about this critical topic, the Great Lakes (MI) Chapter of The LInks, Incorporated invites you to join us for this informative panel discussion.
Michigan ranks in the top ten states for human trafficking. Victims may be of any age, gender or race, and once they're subjected to this life it's very difficult to escape.
Hear from experts in this area, learning what you can do to help those you love avoid this life-altering experience.
Moderator: Andrea Isom, Journalist, WXYZ-Detroit (Channel 7)
Panelists:
Meredith Reese, Chief Integrated Behavioral Health Officer, Vista Maria
Dr. Patricia Wilkerson-Uddyback, Emergency Physician, Detroit Medical Center
Find out more »
Feb 2021
+ Export Events